Word Up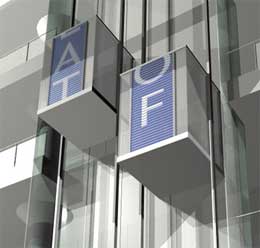 No, I'm not referring to the title of Cameo's pop song, but rather an
installation
by New York artist Ben Rubin, permanently located in the new Minneapolis Public Library. As you can see it, it is comprised of two elevators. The outside wall of these elevators contain thousands of LED's that will project titles of books randomly chosen from the library's database. It could show recent acquisitions, books checked out, etc.
Quicktime Movie
This reminds me a bit of Jenny Holtzer's work (for example at the
Guggenheim
.
At it's heart, this installation reflects the evolving role of a library as a node in a larger network of information. This isn't the only artwork to be located in the library - there is also an installation built into the floor (but it is much less interesting). You can find out about it by clicking through some of the links on the libraries homepage.